FICTION

Signs Of The South



A new job, a new home, and a ghost that won't let her sleep until she solves a murder.

This is not exactly what Ella Giancetti has in mind when she accepts a college teaching position and relocates. Moving from Connecticut to Virginia, Ella quickly learns of the many cultural differences separating the North from the South, from her first taste of sweet tea to the true meaning of 'bless your heart'. Adjusting to all this while dealing with incessant phone calls from her abrasive sister Lisa and trying to figure out why someone is spray painting spiteful messages on her new house is a little overwhelming. At least there's a handsome police officer hanging around.
When Ella wakes to find a ghost in her house she decides enough is enough. She's going to need to find out how the ghost became a ghost if she ever wants to have a peaceful night in her new home. Unfortunately, finding out why is going to take more than a few Internet searches. Unearthing the mystery of this ghost means delving into a town's long ago past where racial lines were sharply drawn and injustices were a way of life.

Available as an ebook or paperback from Amazon, Barnes & Noble or High Tide Publications.



Revenge of the Past
(originally titled Past Unfinished)





Why is it so hard for Katie Hollister to listen when Hannah, the family ghost, issues a warning? Probably because she says things Katie doesn't want to hear, and she only shows up when there's trouble.
In 1861, Irish immigrant Hannah Donovan is unjustly accused of murdering her employer, Titus Foote. Hoping to leave memories of that awful time behind her, Hannah fled Connecticut and migrated south to Yorktown, Virginia.
A century and a half later a ghostly game of revenge ensues when Titus catches up to Hannah. He still believes Hannah killed him, and vows to annihilate her descendants.
Cleve Farrington is the handsome new stranger in town, and it seems he has his eye set on Katie Hollister. But Katie has a secret, and it has nothing to do with the fact that she lives with the ghost of her great-great-great grandmother. Katie's secret is starting to unravel, and she finds that even her old friends Roland and Ella may not be able to help her in time.

As revelations about Katie's obsession come to light, she is faced with enemies so powerful they could destroy her, body and soul.

Available at Amazon, Barnes & Noble and High Tide Publications.
Madness in Brewster Square: Book 1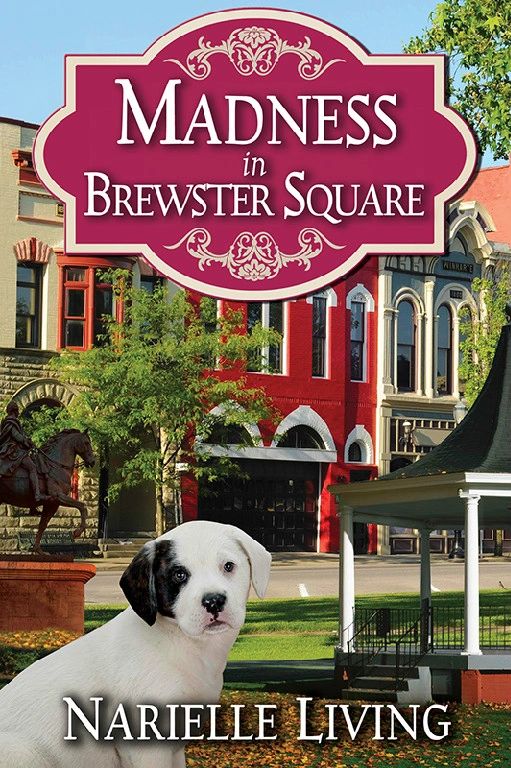 Ava Maria Sophia Cecilia loves her family but hates it when her brother, Giuseppe, starts talking about the paranormal, especially since she probably doesn't believe in ghosts.
Once again, Giuseppe has conned her into helping out with one of his boring paranormal investigations, where nothing ever happens. Until that night, when a dead body turns up.
Ava is determined to investigate the death, and finds herself embroiled with not only the new detective, but also a crazy animal rehabber and assorted ghost-hunters. At least the mayor has asked her out on a date—finally. As the investigation unfolds, she starts to wonder: has everyone in Brewster Square gone mad?

Available at Amazon and Barnes & Noble.
Chesapeake Bay Karma: The Amulet
Different lifetimes, one soul. Chesapeake Bay Karma showcases the three lifetimes of one amazing woman through a 150 year span. With terrifying recurrent obstacles thrust in her path, and unimaginable devastation at the hands of powerful men and a dominating political system, her soul struggles to defend the ones she loves.
1829, Gloucester, Virginia. Battered and pregnant, Margaret flees Williamsburg to take shelter with her Uncle Mike and protect her unborn son from his politician father, Albert. When Uncle Mike dies eleven years later, Quincy inherits enough land to become a voting landowner. When politician Nathaniel steps into her life, Margaret is torn by desire and distrust. Will Albert find a way to destroy Margaret and Quincy, or will Nathaniel become their savior?
1917, Deltaville, Virginia. Forced into a marriage by her father in order to save his shipping business, Nurse Margene uses her husband Alfred's money to fund her relationship with lover, Nathan. Spurred on by the Suffrage Movement, she faces the Night of Terrors, only to learn there are crueler realities ahead. Are her son Quinn's nightmares about a fire that happened 100 years ago a forewarning?
1963, Williamsburg, Virginia. Maggie and Nate share a love that has transcended lifetimes of upheaval. In the summer of '63, they find their happiness shattered by a threat from Nate's childhood friend, Al. Will Al manage to perpetuate an evil that has followed them through the folds of time and threatens everything they want in this lifetime? Or, will they finally find a way to end the conflict that began in another era? With the clock ticking, Maggie and Nate struggle to save their son from a darkness that could destroy them all.

Available in paperback or ebook at Amazon, Barnes & Noble and High Tide Publications.


Chesapeake Bay Christmas: Short Christmas Tales from the Bay Sisters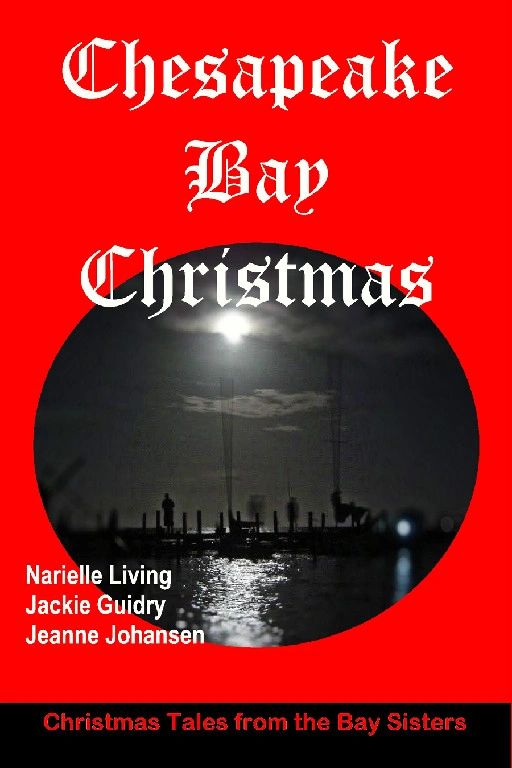 Three heart-racing tales from Narielle Living, Jackie Guidry and Jeanne Johansen that illuminate the true meaning of good, evil and Christmas throughout the ages. Available at Amazon and High Tide Publications.


NON FICTION


Quicklet on David McNally and Karl Speak's Be Your Own Brand:
Achieve More of What You Want by Being More of Who You Are

First released in 2003, this book by David McNally and Karl Speak walks the reader through the process of building your personal brand in a constantly changing world of growth and technology.
The emphasis in this book is on making a positive difference to other people. McNally and Speak advocate the concept that to discover who you really are and grow your brand you need to first determine your values while building trust in your community. The significance of social media is discussed, as well as techniques needed to create a successful brand strategy.

Available in ebook format from Amazon, Barnes & Noble and Hyperink.